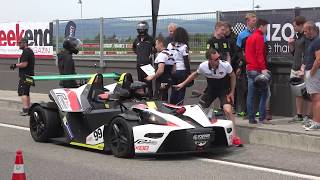 MALTATV visits Austria to check out race track with safety training facility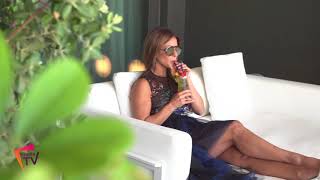 MaltaTV visits InterContinental Malta to check out What's New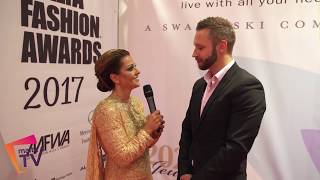 Malta TV at The Chamilia Malta Fashion Awards 2017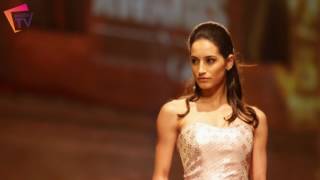 Malta Fashion Week 2017 - What to Expect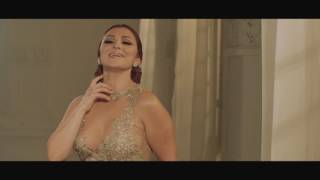 Malta's Claudia Faniello and team geared up to win EUROVISION 2017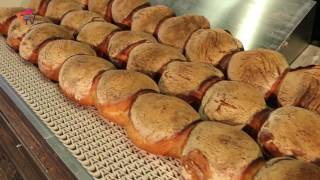 Maltese Bread - #MaltaTV visits the Maypole Bread Factory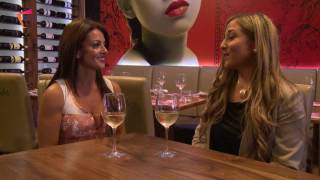 #MaltaTV visits Pebbles Boutique Aparthotel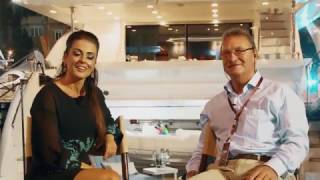 The Valletta Boat Show 2016 by #MaltaTV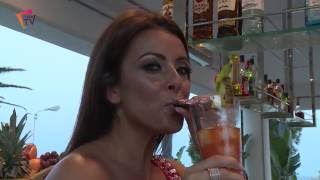 #MaltaTV visits Marina Hotel and Corinthia Hotel in Malta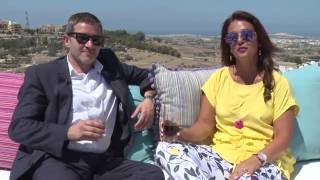 Million Euro Listing in Mdina by Remax Malta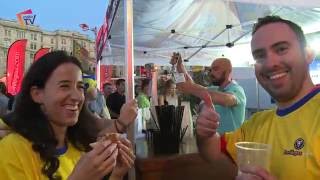 Malta TV enjoys Euro 2016 football fever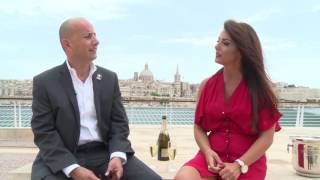 RE/MAX Malta - Million Euro Listing - Episode 5 - Apartment in Tigne Point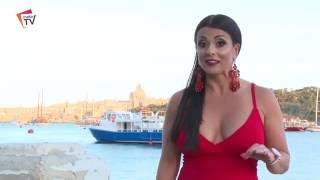 #MaltaTV visits the nightlife at The Strand Sliema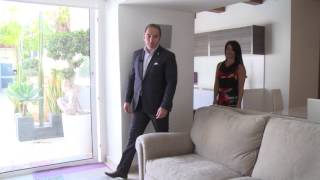 RE/MAX Malta - Million Euro Listing - Episode 2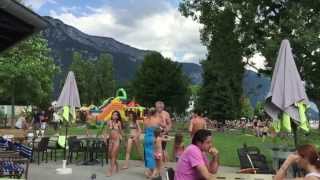 My travels - Annecy France & Cannonball Run Europe 2015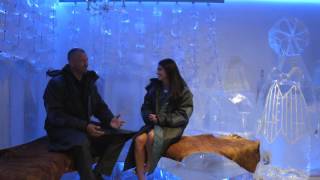 MALTA TV ICEBAR FINAL NEW SONG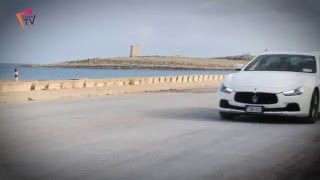 Sports Car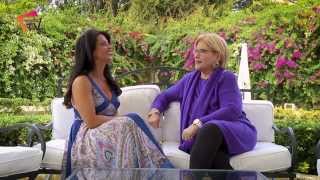 Palazzo Parisio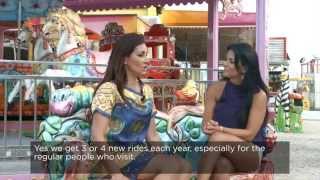 Magico Luna Park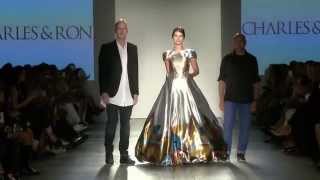 Charles & Ron fashion brand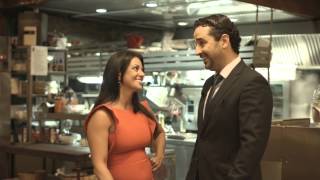 Ta Marija Restaurant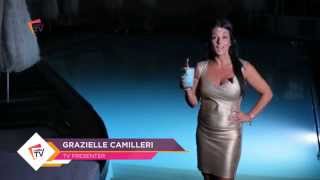 Medasia Playa
MALTATV visits Austria to check out race track with safety training facility

MaltaTV visits InterContinental Malta to check out What's New

Malta TV at The Chamilia Malta Fashion Awards 2017

Malta TV's Host Grazielle Camilleri at Chamilia Malta Fashion Awards 2017 interviewing Chamilia representatives on the VIP Red Carpet.

Malta Fashion Week 2017 - What to Expect

This year the Mercedes Benz Malta Fashion Week and Chamilia Awards will be held between the 21st and the 27th of May. Embrace yourselves for a week of fashion shows and entertaining after parties.

Malta's Claudia Faniello and team geared up to win EUROVISION 2017

Claudia Faniello, the talented singer from Malta with her emotional, powerful song "Breathlessly" and all The Maltese Team are geared up to shine at the eurovision Song Contest 2017 the Semi-Finals and Finals in Kiev, Ukraine! Good luck to all!

Maltese Bread - #MaltaTV visits the Maypole Bread Factory

From early days people consumed bread ("ħobż"), as their main source of nourishment. Bread was made from wheat ("qamħ"), flour ("tqiq - dqiq"), and brown bread (ħobż ismar - ħobż ta' l-oħxon"), was made with brownish flour ("tal-maħlut"), consisting of a mixture of corn ("qamħ"), and barley("xgħir"), flour.

#MaltaTV visits Pebbles Boutique Aparthotel

In this TV episode, Grazielle our TV Presenter enjoys a couple of days at Pebbles Boutique Aparthotel with all the business, gym and restaurant amenities. Watch this episode and should you need to book a hotel in Malta visit the website http://pebbleshotelmalta.com/

The Valletta Boat Show 2016 by #MaltaTV

In this episode, Malta TV's host visits Malta's annual event the Valletta Boat Show and apart from viewing some of the most luxurious yachts on offer also interviews Mr Travers, Chairman of Azimut Yachts Malta. Enjoy!

#MaltaTV visits Marina Hotel and Corinthia Hotel in Malta

In this episode Grazielle Camilleri our TV Host spends a weekend at these 2 fantastic hotels in Malta to enjoy several amenities they both offer including watersports, several restaurants, spa, swimming pools and relaxation! Check out our video 🙂

Million Euro Listing in Mdina by Remax Malta

Grazielle Camilleri, TV presenter and entrepreneur views this unique property in Malta's silent city with REMAX MALTA sales associate Mark Micallef.

Malta TV enjoys Euro 2016 football fever

In Malta there is a large community of Swedish people living on the island because of a number of leading i gaming and gaming companies operating from the island. #MaltaTV host Grazielle Camilleri interviews Pierre Lindh , managing director at Ambassador Events during a football game highly attended by Swedish people. Check it out and share the love with your friends!

RE/MAX Malta - Million Euro Listing - Episode 5 - Apartment in Tigne Point

Apartment in Tigne Point - Another stunning RE/MAX Collection Million Euro Listing property in Tigne Point, Sliema! This Prestigious home consists of 218 Sqm of Living space; three bedrooms, open plan kitchen/dining/living leading to terrace (47 square metres), garage space and 2 bathrooms. One enjoys magnificent views of the Valletta Bastions. This property is solely represented by RE/MAX. Contact Albino Xuereb on +356 9934 7761 or for more information go to: https://www.remaxcollection-malta.com/

#MaltaTV visits the nightlife at The Strand Sliema

In this episode, Grazielle Camilleri, Malta TV's host visits top bars and lounges at The Strand in Sliema. Visit the beautiful island of Malta and enjoy its rich nightlife as well as its weather, history and vibrant culture! Follow #MaltaTV on facebook and via the website www.maltatvchannel.com

RE/MAX Malta - Million Euro Listing - Episode 2

Another stunning RE/MAX Million Euro Listing property in the heart of Attard! Stay tuned for more.

My travels - Annecy France & Cannonball Run Europe 2015

Escape on a romantic getaway to Annecy, a town in the Rhone Alpes region of southeast France that's replete with castles and cathedrals and softly curving architecture. Stroll hand in hand with your paramour across Pont des Amours the lover's bridge before taking in the Imperial Palace and the baroque Cathedral of Saint-Pierre. A walk down the Rue Royale will be rewarded with prime shopping, dining and people-watching, especially at the fountain of Saint Jean

MALTA TV ICEBAR FINAL NEW SONG

Sports Car

Have you ever driven a Maserati Ghibli or a Porsche? If you would like to experience that thrill on the islands of Malta, when you are here on a vacation or if you are already a resident, all you have to do is watch this video that highlights Signature Brands, a company that rents and leases luxury and sportscars.

Palazzo Parisio

Malta boasts a myriad of high quality attractions for locals and tourists to visit. Palazzo Parisio is a magnificent 18th century palace in the heart of Naxxar town which is open to the general public for viewings of the museum and also has a wonderful garden where one can have tea, lunch or dinner. It is a venue ideal for a wide variety of events too including weddings, corporate events and parties. Grazielle Camilleri, #MaltaTV's host meets the Baroness Ramsay Scicluna in the tea gardens for an interview and experiences this attraction for viewers around the globe to enjoy too. Watch the episode and get a glimpse of this beautiful palace in Malta!

Magico Luna Park

Magico Luna Park at Manoel Island – a fun place to visit on the island

Charles & Ron fashion brand

Charles and Ron designers have established themselves as Malta's leading fashion house. Malta TV's host Grazielle Camilleri interviews Charles Borg at the Corinthia Palace Hotel & Spa about their recent fashion show held at New York Fashion Week 2015 and about their imminent plans for this fashion brand from Malta that is making waves internationally!

Ta Marija Restaurant

Malta TV visits the award-winning Maltese cuisine restaurant Ta' Marija (of Marija) situated in the heart of Mosta, right next to the Mosta Dome. Grazielle Camilleri, our TV host meets Marija Muscat and her son Ben Muscat Junior and asks questions about this Maltese experience! Enjoy our video and follow our #MaltaTV updates on facebook and instagram!

Medasia Playa

Malta's night-life is very exciting. Thousands of tourists are attracted to Malta and Gozo because of the many events happening throughout the year. In this video, Grazielle takes us to Medasia Playa, a trendy beach club and restaurant in the heart of Sliema Malta. Not only is it a great place to relax and unwind during the day, enjoying cocktails but it is known for its excellent Asian and Mediterranean cuisine and its DJ line ups at the events Medasia Playa style!